For nearly 90 years, Paul Renner's Futura has been as popular as it is versatile—from children's books to fashion magazines to the plaque on the Moon. Futura is a typographic icon. Futura Now offers designers a chance to see Futura with fresh eyes. It's more truly Futura-like than any digital version you've ever worked with. "It brings some much-needed humanity back to the world of geometric sans serifs," says Steve Matteson, Monotype's Creative Type Director who led the design team.
"Despite its reputation as the ultimate modern typeface, Futura Now is surprisingly warm," he explains. "It's just as at home set next to a leafy tree as it is next to a stainless-steel table, because it skillfully navigates the border between super-clean geometry and humanist warmth.
Futura Now—the definitive Futura—contains 102 styles, including: new Headline and Text weights; new Script and Display weights and styles; and new decorative variants (outlines, inlines, shadows, and fill). Its contemporary alignment of names and weights makes the family easier to understand and use, and its comfortable Text and judicious Headline subfamilies provide instantly refined spacing. With a large Latin, Greek, and Cyrillic character-set, Futura Now serves a wider international creative community. Futura Now is available both as individual OpenType fonts and as a set of Variable fonts, delivering limitless styles in a tidy digital footprint.
Nhà thiết kế: Paul Renner, Edwin Shaar, Steve Matteson, Terrance Weinzierl, Monotype Studio, Juan Villanueva
Nhà phát hành: Monotype
Việt hóa: STYLEno.1 Fonts
Mua bản gốc trước khi sử dụng từ Myfonts
Bản Việt hóa cung cấp cho mục đích sử dụng cá nhân dưới hình thức trả phí.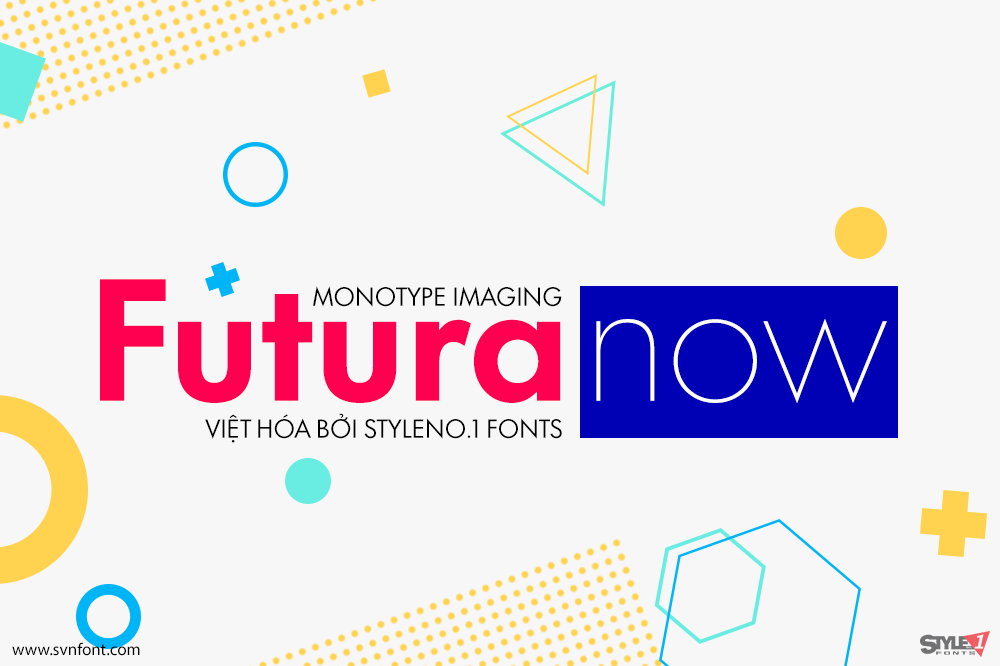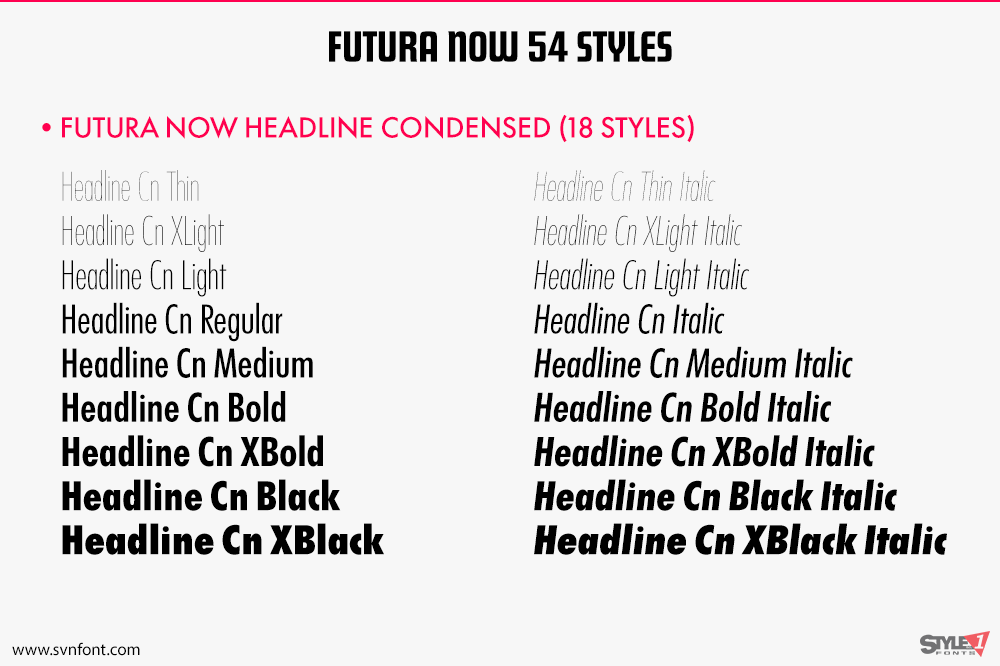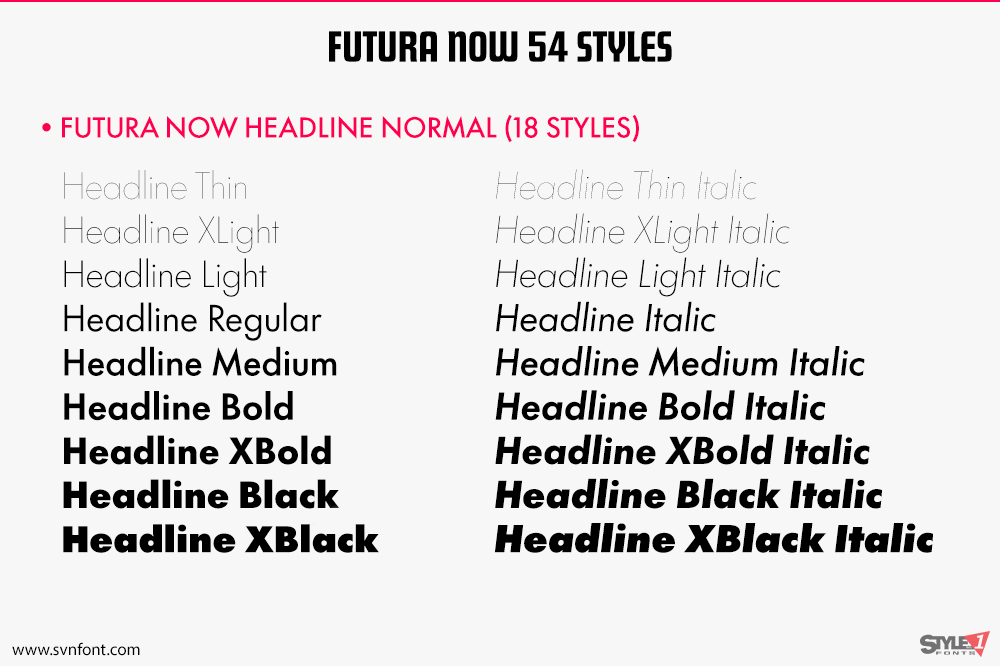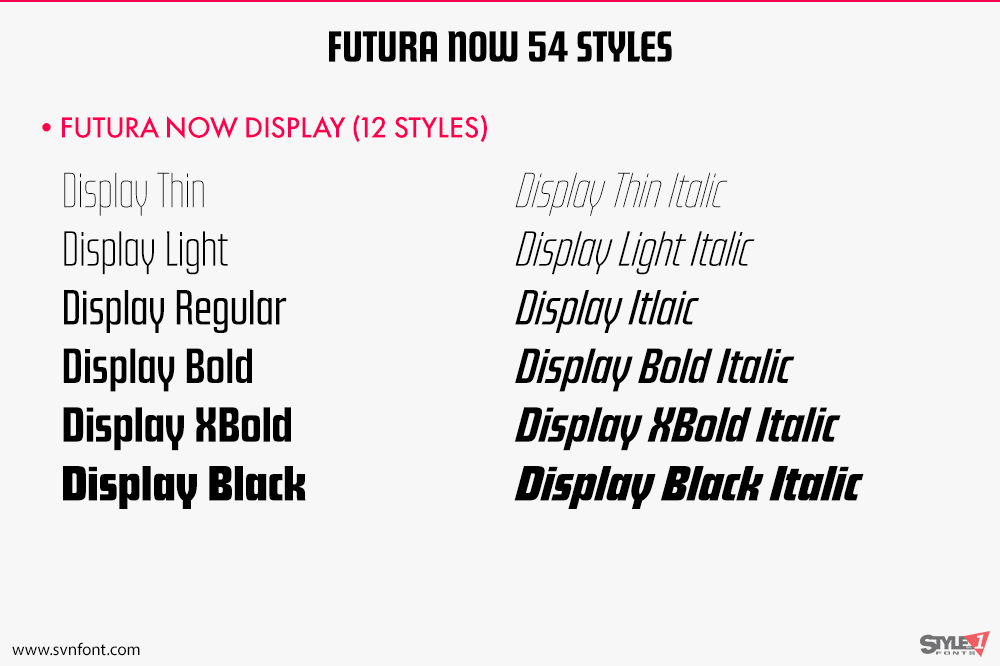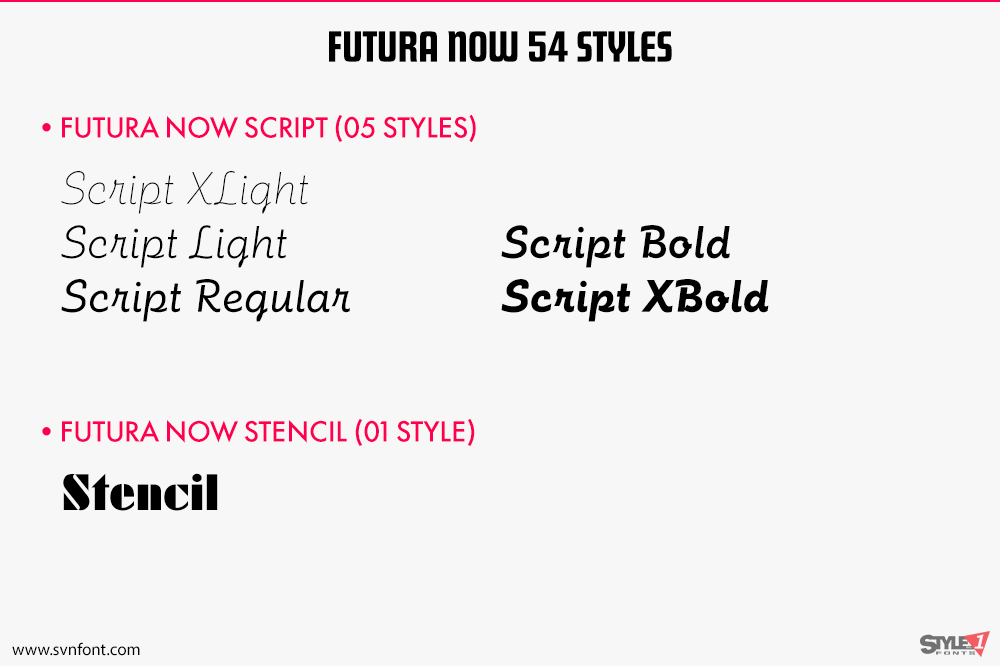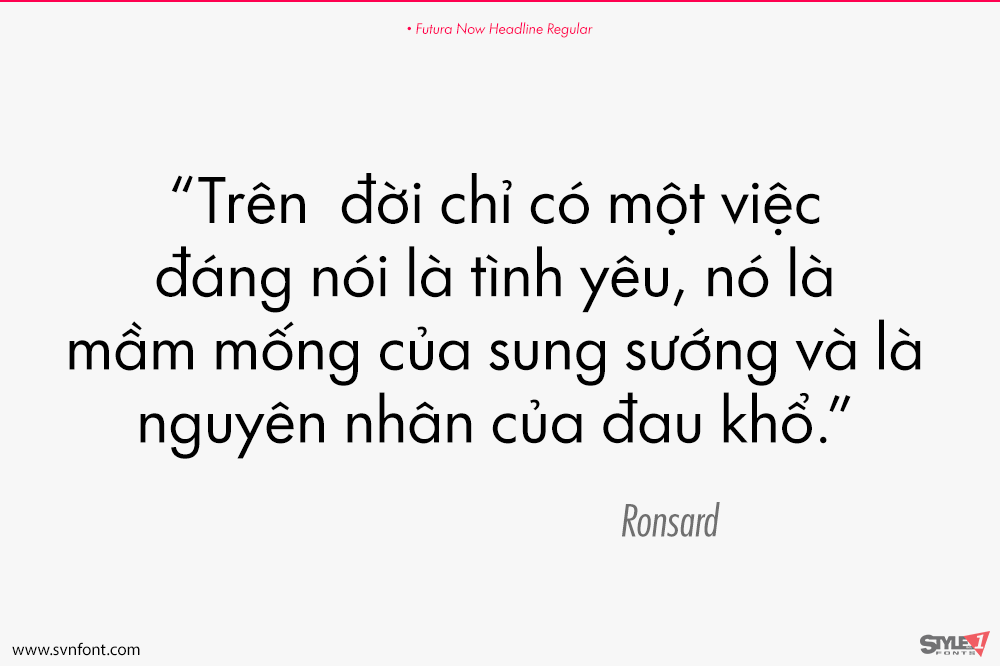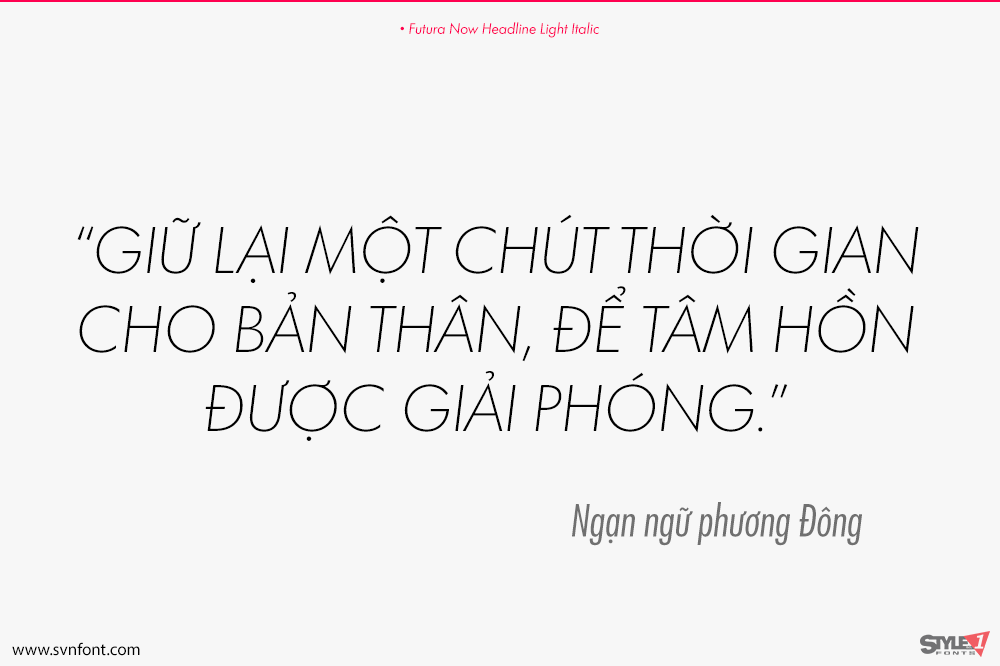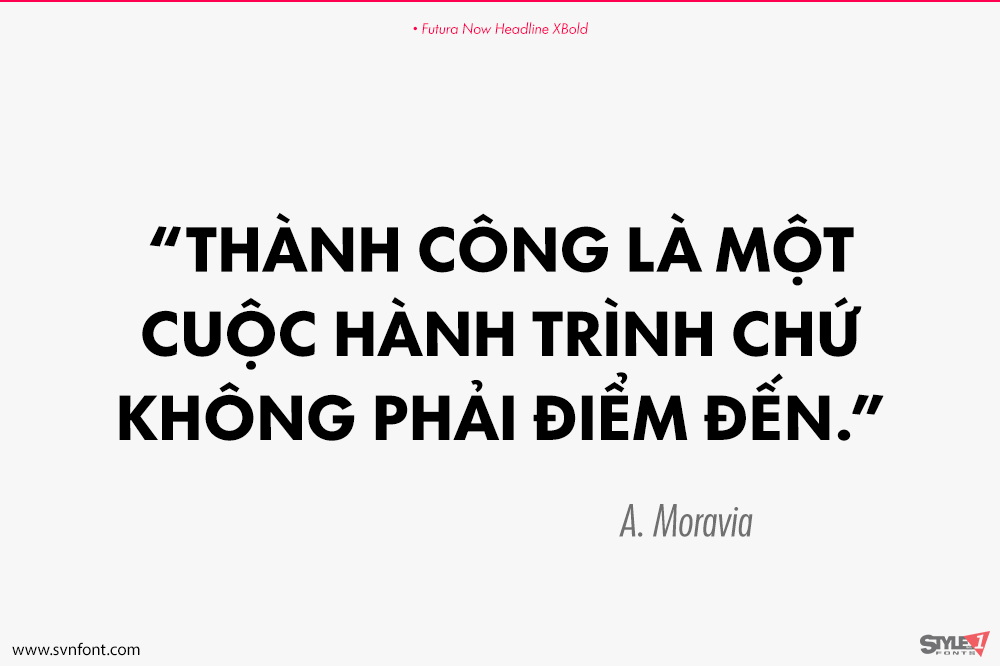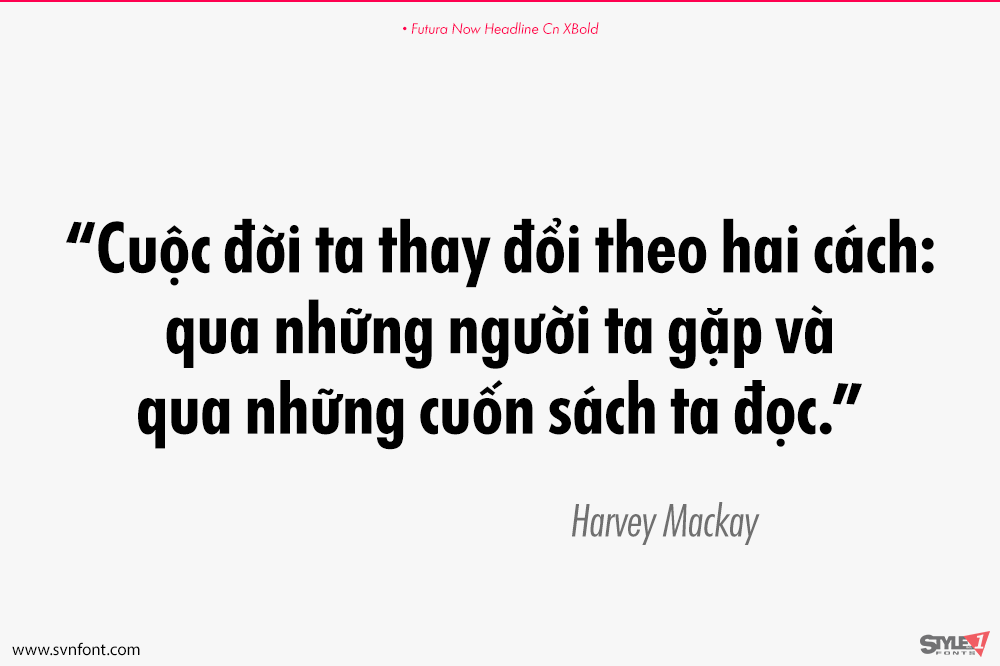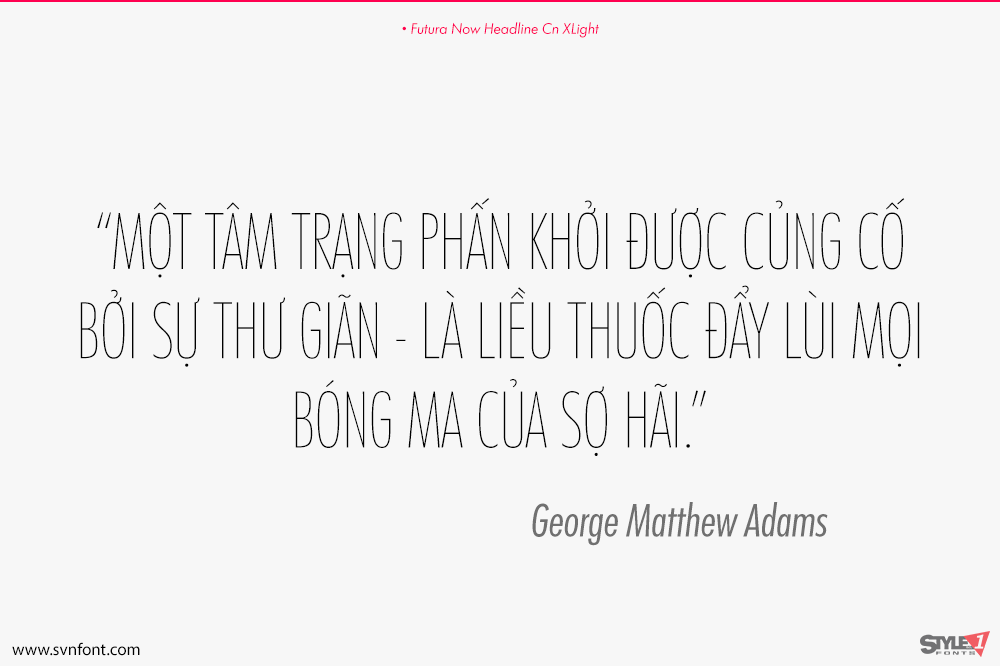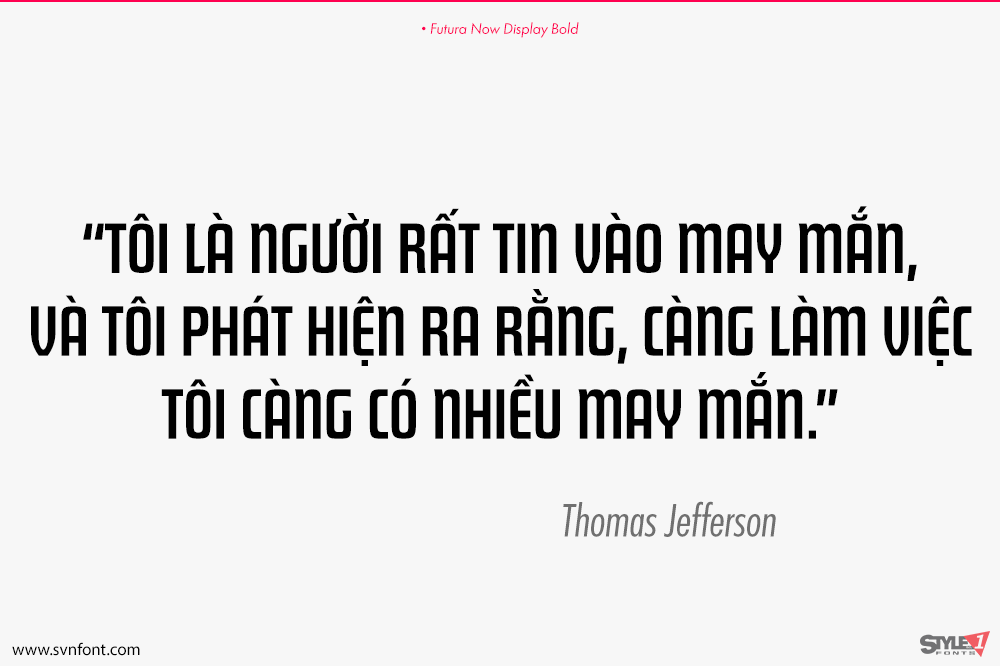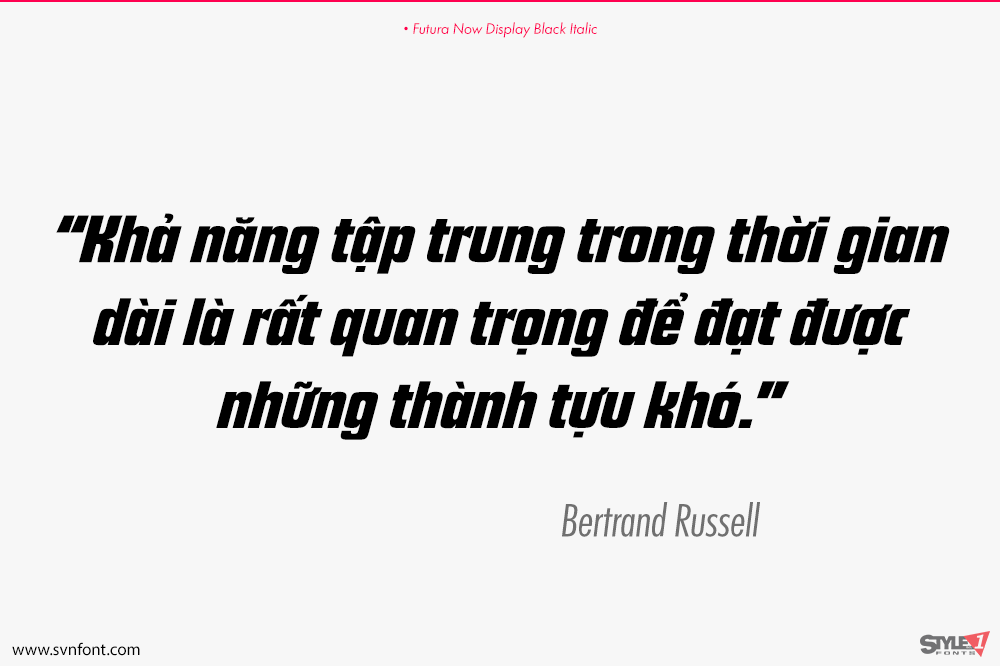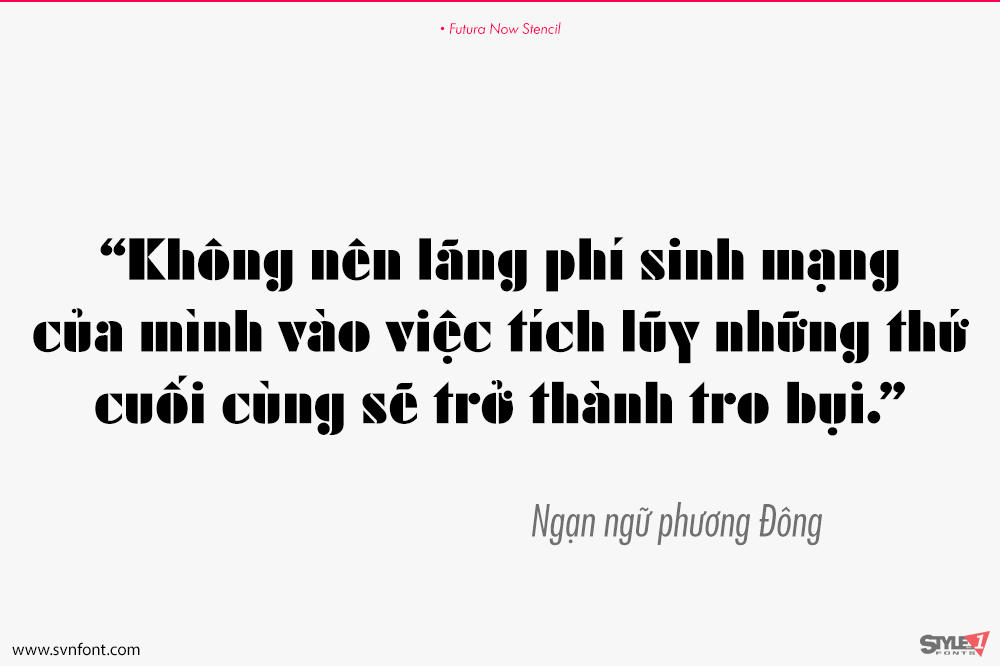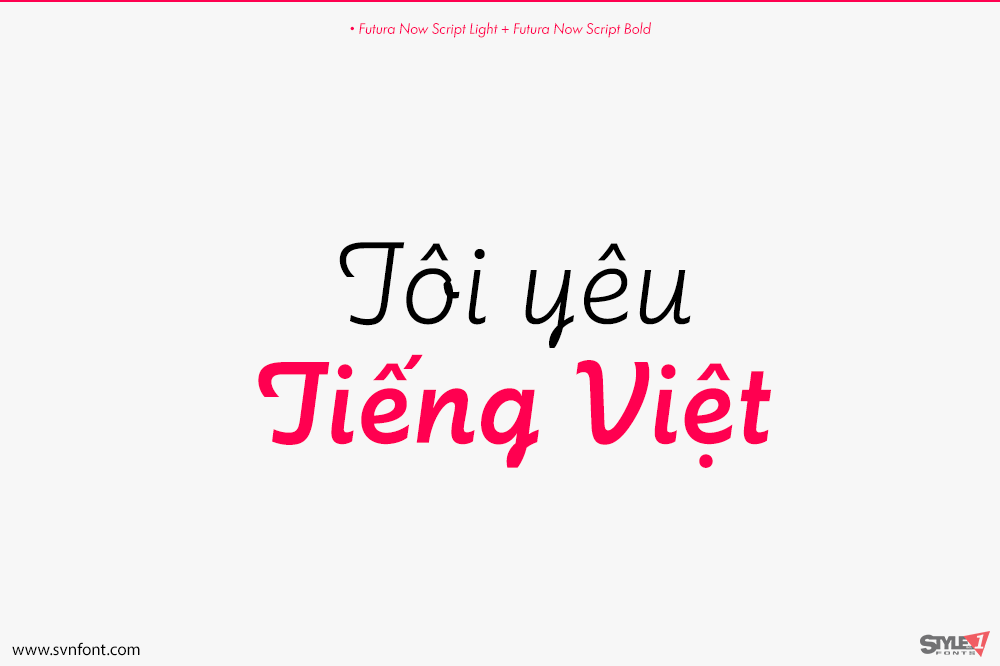 👉 Xem thêm: SVN-Futura (22 fonts)